Robert Berry:
Grammy nominated recording artist, song writer, producer and performing musician.
---
From his breakthrough work with Bay Area stalwarts, Hush, to his dramatic leap to international renowned with ´3´ featuring Keith Emerson & Carl Palmer, to his performances with the legendary Ambrosia, combined with his long running project - Alliance, with members of Boston, Sammy Hagar and Night Ranger, to the December People, along with his consistent rise as a much in demand record producer, purveyor of the low end and songwriter with the Greg Kihn Band, the music never stops. Most recently he's the heart and soul behind the new 3.2 album, the long awaited follow up album to 3's 'The Power of Three', which features contributions from Keith Emerson . Proving again that there is never a dull moment in Robert´s world.

Get Your Copies of the "Third Impression" CD today and save HERE

Pre Order your Limited Edition Vinyl LP version of Third Impression and New 3.2 - Life is Music... Tees from the Store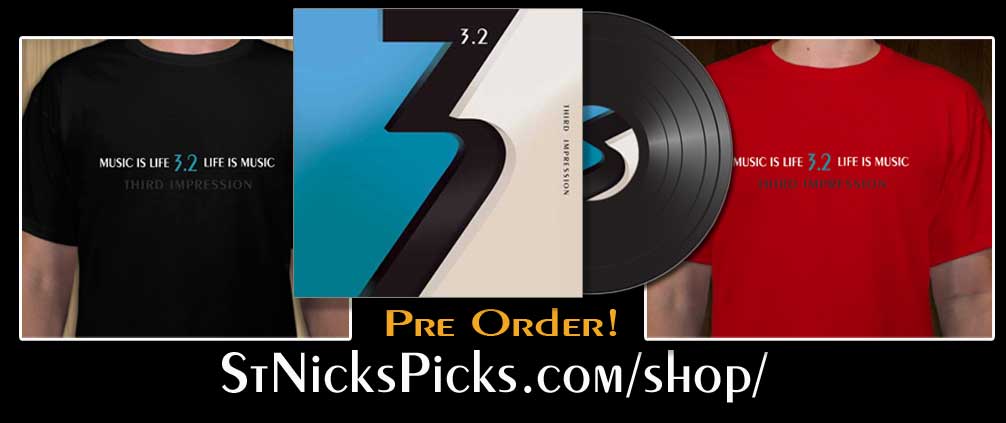 Check out Robert Berry's New Single - 'A Fond Farewell'.
Selecting "A Fond Farewell" as the first single from "Third Impression" was an easy choice for Robert and Frontiers. "It can be difficult for an artist to pick out which song from an album should be the first to be released to the world," Robert says. "As on the previous 3.2 album "The Rules Have Changed", Frontiers' choice was correct. Not only because of the current state of the world, but also for reasons that true fans of 3.2 will understand, "A Fond Farewell" is the perfect launch for the final works started with the band 3."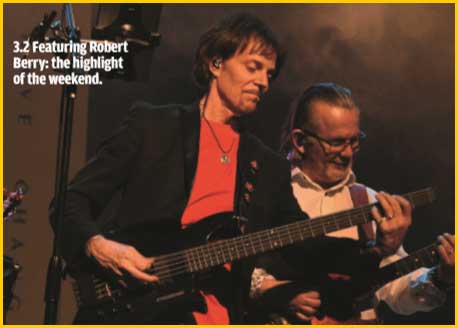 "…the Highlight of the Evening"
ProStock 2019
Union County Performing Arts Centre
Rahway, New Jersey

Friday's headliner is 3.2 Featuring Robert Berry. Berry makes an unusual start explaining his backstory and introducing his band even before playing a note. What follows, however, is the highlight of the weekend, with Berry, keyboard player Andrew Colyer, guitarist Paul Keller and former Spock's Beard drummer Jimmy Keegan showcasing a diverse range of songs from the 3 To The Power of Three album (recorded by Berry, Keith Emerson and Carl Palmer in 1988), a pair from last year's 3.2 album plus No One Else To Blame and Last Ride Into The Sun from Berry's excellent Pilgrimage To A Point. They also play their leader's interpretations of Yes' Roundabout, Jethro Tull's Minstrel In The Gallery, Genesis' Watcher Of The Skies, and a slice of ELP's Karn Evil 9. All are distinctive reworkings of the originals, and prove hugely entertaining, with Minstrel truly swinging and Roundabout in particular sounding edgier. After a run of 10 shows, Berry and his band are well drilled, with Colyer's keyboard mastery in particular impressing, and deserve greater prominence.
Nick Shilton
Progmagazine