Robert Berry:
Grammy nominated recording artist, song writer, producer and performing musician.
---
From his breakthrough work with Bay Area stalwarts, Hush, to his dramatic leap to international renowned with ´3´ featuring Keith Emerson & Carl Palmer, to his performances with the legendary Ambrosia, combined with his long running project - Alliance, with members of Boston, Sammy Hagar and Night Ranger, to the December People, along with his consistent rise as a much in demand record producer, purveyor of the low end and songwriter with the Greg Kihn Band, the music never stops. He's the heart and soul behind the new 3.2 albums, the long awaited follow ups to 3's 'The Power of Three', which features contributions from Keith Emerson. And now joins Ian Crichton, from Canada's SAGA and the UK's metal masters SAXON, drummer The Nigel Glockler in their band Six By SiX. It's gonna be big! Proving again that there is never a dull moment in Robert´s world.


---
The Debut Release
Six By Six, the eponymously named debut recording from the new band, featuring the founder of SAGA, guitarist Ian Crichton, 'The' Nigel Glockler, powerhouse drummer for British metal masters SAXON, and vocalist and multi-instrumentalist Robert Berry from 3 and Alliance arrives August 19. Keep your ears open.
Look for it on InsideOut Music.



Preorder Yours Today.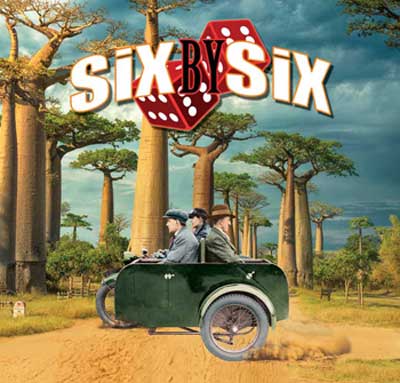 Robert Berry's 3.2 - Alive at ProgStock Double CD and DVD is here!
From Robert's triumphant 3.2 band's 29 cities North American tour, this two-CD plus DVD set captures the band at the 2019 International ProgStock Festival. This 2-hour program encompasses Robert's 30-year history of progressive rock and features 15 tracks, including Robert's work with Steve Howe (YES), Geoff Downes (GTR), the Magna Carta Tribute album series, and more. Featured along with Robert Berry is guitarist Paul Keller from the original "3" touring band on guitar/vocals, Jimmy Keegan (Spock's Beard) on drums/vocals, and Andrew Colyer (Circuline) doing the difficult keyboards and vocals parts with ease."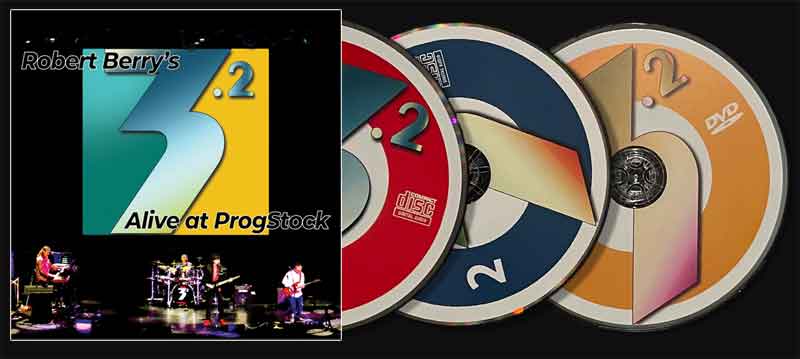 REVIEWS -

Just listened to and watched the whole DVD. It was very emotional for me,.. The song that is really underrated is "Last Ride Into The Sun." From the opening piano chords, that is a proper song. "You Do Or You Don't" and "Eight Miles High" remind me once again of the purity of the lead vocal on "3." … The band's voices blend so well; it is really like a big choir. Jimmy Keegan hits the drums go hard I swear one day he will go through them. Andrew is a master of the keys, but I was glad to see Paul Keller get his due visually. He has been by your side for decades. He played really well and looked really into it. And this guy named Robert Berry is like the quarterback steering his team to victory. The DVD is the summation of a journey from "3" to "3": Live in Boston to 3.2. (The Rules Have Changed) to 3.2 (Third Impression), including all solo efforts and projects in between. Keith Emerson would be very proud of everything you have accomplished …
Stuart Chambers, Ottawa, Canada
"Imagine that, a cat that stepped into some pretty big shoes and did it on chops rather than an appearance on "America Idol"? What will they think of next? From elbowing his way into ELP to becoming a prog-rock mainstay on his own, Berry appreciates being one of the "Lucki(est) Men" of the time and kicks out the jams on this 30 year celebration spread over two discs and a DVD of the event. A real top liner set with solid cats on board that really shakes off any dust on the genre, the tunes reach across the generations so well you don't have to be a geezer to dig it. Progalicious throughout."
Chris Spector of The Midwest Record
Get your copies Here - Robert Berry's 3.2 - Alive at ProgStock Double CD and DVD
While they Last!

StNicksPicks.com/shop
Get Your Copies of the "Third Impression" CD today and save HERE

Grab your Limited Edition Vinyl LP version of Third Impression and New 3.2 - Life is Music... and Tees from the Store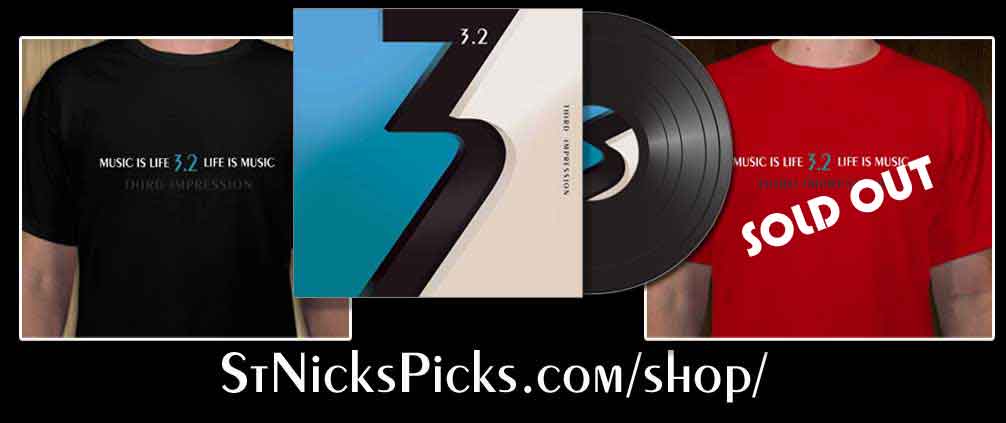 The Journey Internal - Graphic Novel companion to the new Album Announced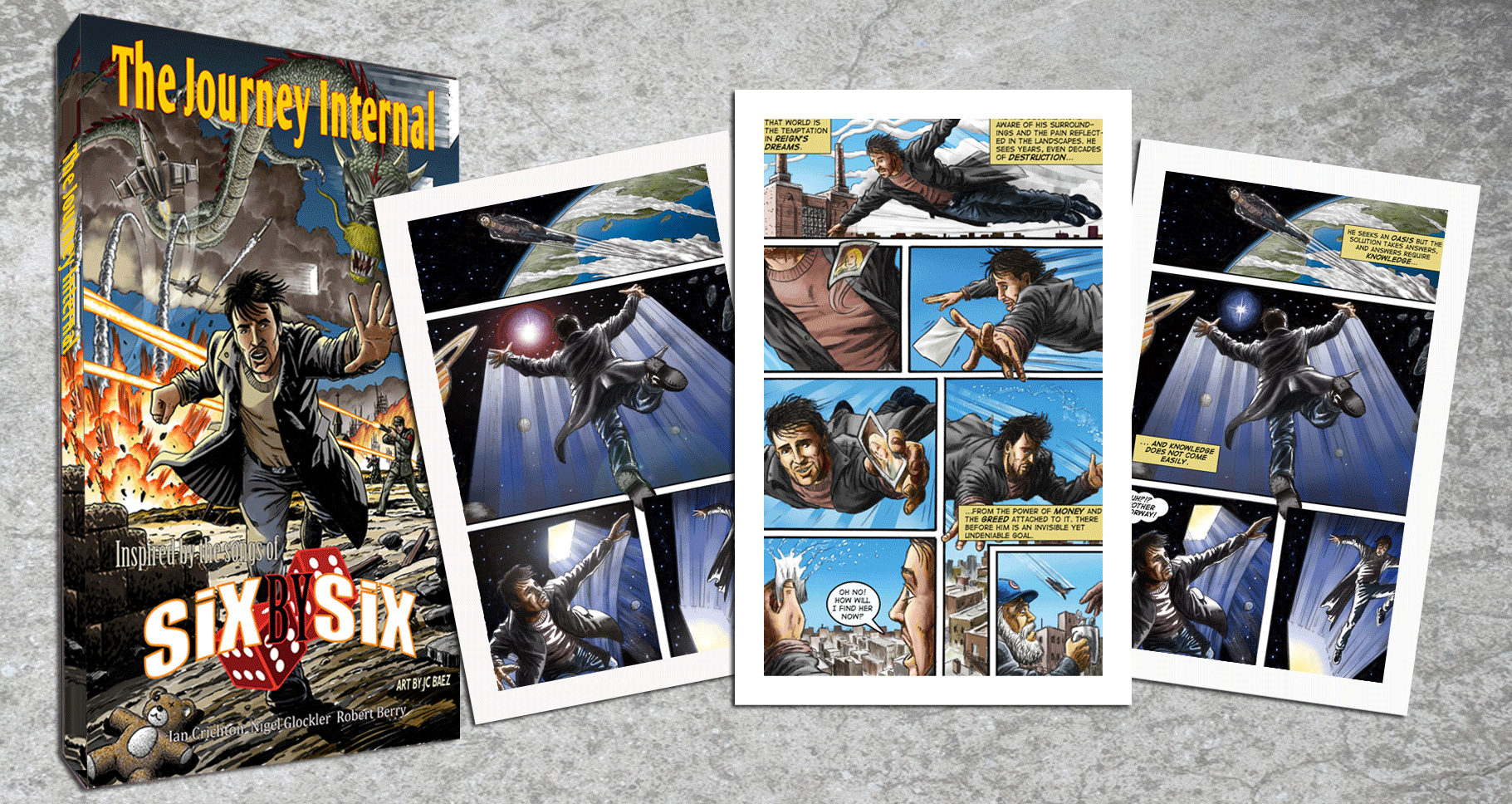 THE JOURNEY INTERNAL, A Graphic Novel is based on the songs of SiX By SiX, featuring a collaboration between the band and acclaimed Chicago-based artist J.C. Baez
Though not conceived as a concept album the band and the artist have woven the songs into a compelling tale of one man's adventures and struggles. THE JOURNEY INTERNAL is a poignant and captivating story of his quest to find beauty and peace. Drawn in dramatic graphic detail, it chronicles the journey of Reign searching for sunlight in a very dark world. Following him from the highest highs to the lowest lows. The pages turn from battles of fire to demons in dungeons, from the confines of Reign's inner mind to the realities encountered on the streets. From his solitude in battle to finding inspiration from a dream not yet realized.
THE JOURNEY INTERNAL will be available for purchase this autumn. Watch this space for details.

In North America you can order your copies at St Nicks Picks.com/shop/

In the UK, Europe, Japan, etc. order from Burning Shed.com

Learn more about THE JOURNEY INTERNAL on the SiX By Six website Here
Check out Robert Berry's New Single - 'A Fond Farewell'.
Selecting "A Fond Farewell" as the first single from "Third Impression" was an easy choice for Robert and Frontiers. "It can be difficult for an artist to pick out which song from an album should be the first to be released to the world," Robert says. "As on the previous 3.2 album "The Rules Have Changed", Frontiers' choice was correct. Not only because of the current state of the world, but also for reasons that true fans of 3.2 will understand, "A Fond Farewell" is the perfect launch for the final works started with the band 3."