Robert Berry:
Grammy nominated recording artist, song writer, producer and performing musician.
---
From his breakthrough work with Bay Area stalwarts, Hush, to his dramatic leap to international renowned with ´3´ featuring Keith Emerson & Carl Palmer, to his performances with the legendary Ambrosia, combined with his long running project - Alliance, with members of Boston, Sammy Hagar and Night Ranger, to the December People, along with his consistent rise as a much in demand record producer, purveyor of the low end and songwriter with the Greg Kihn Band, the music never stops. Most recently he's the heart and soul behind the new 3.2 album, the long awaited follow up album to 3's 'The Power of Three', which features contributions from Keith Emerson . Proving again that there is never a dull moment in Robert´s world.
Good news! The long-awaited new album from Alliance marks its official release on May 24. All indications are that this collaboration between Gary Pihl, Mr. David Lauser and Robert Berry is their best effort yet. So stand up, do the right thing and pre-order yours today. You'll surely find it in all the usual places, including better retail outlets everywhere, digital platforms and from www.Escape-Music.com .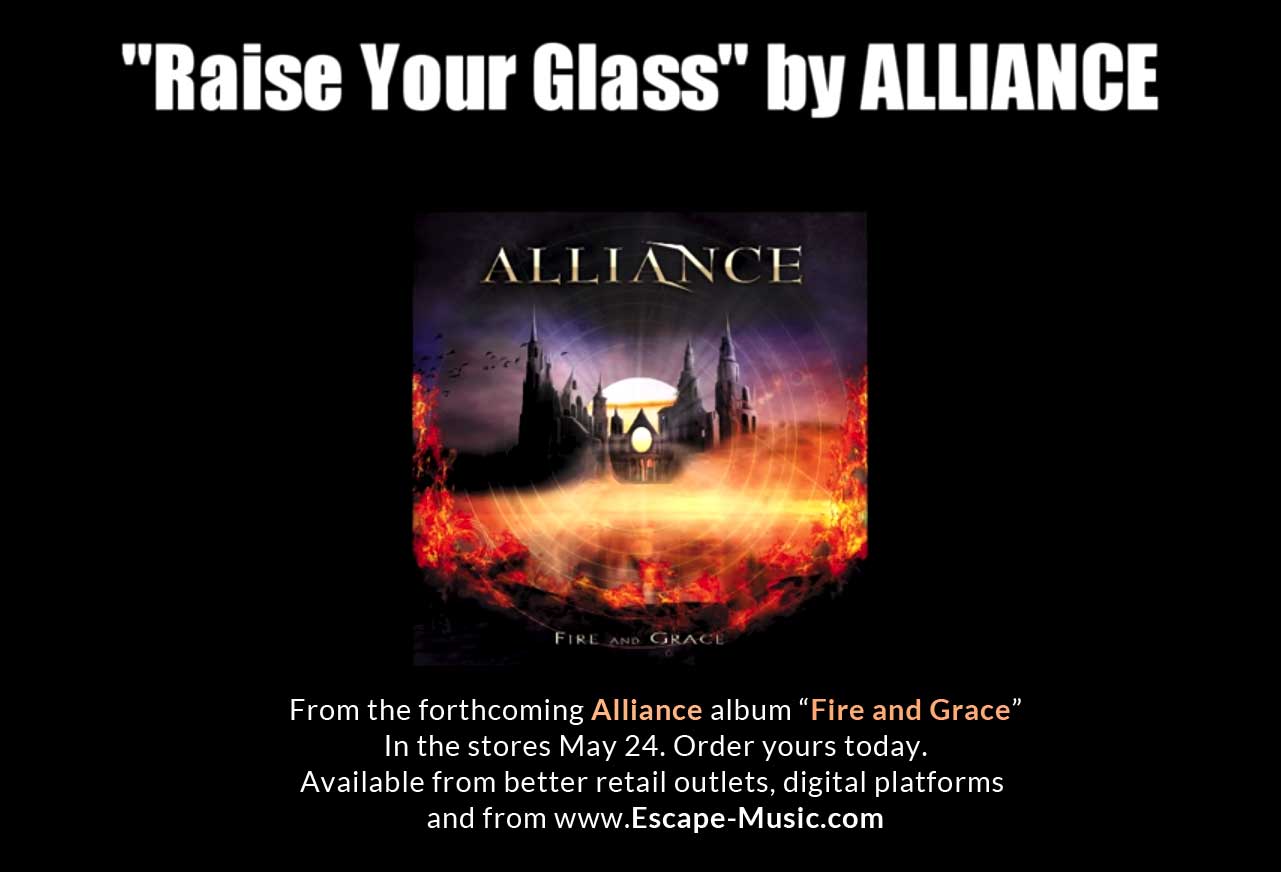 Check these out:
Limited Edition Signed and Number Lp and the harmonious new Tee Shirts here!
---
Only 300 of these 3.2 – The Rules Have Changed – Numbered Limited Edition Vinyl LPs are available. Signed By Robert Berry. The special includes Numbered Limited Edition Vinyl LP, Signed By Robert Berry along with a two-sided, full color '3/3.2' custom guitar pick, and promo photo. These items are available via PayPal from our friends at StNicksPicks.com
Visit Store

The critics love these songs and the fans yearned for a Vinyl version. So here is your brief chance to snag a Numbered Limited Edition Vinyl LP. Signed By Robert Berry. Only 300 of these are available. They include a Numbered Limited Edition Vinyl LP, Signed By Robert Berry along with a two-sided, Full Color '3/3.2' custom guitar pick, and Promo Photo.

Inspired by the new 3.2 cover art, our stylist worked with our designer to come up with this handsome ready-to-wear pre-shrunk high quality Hanes 100% cotton tee-shirt. We know your style is personal, but we think you could wear it alone or wear it with pants, it's your choice.
"...Berry remains a master of the electronic keyboard, some of his most haunting and convincing playing comes from the piano,..."

"A welcome addition to the larger bodies of progressive rock and progressive pop alike."
"I can't recommend this CD highly enough.

...it's a resoundingly solid and accomplished progressive rock album."
It's really a great album. Suprisingly has become one of my favorite albums of all time, riviling Tarkus, Abbey Road, 90125, Talk and ( guilty pleasure ) Pretty Odd.
---
Great release, amazing tribute. - Great release. The roots of this may hearken back to 1988, but the sounds are fresh and lively. You don't hear this progressive rock anymore on the radio, do yourself a favor and buy this. Keith Emerson's DNA is all over this, and Robert Berry does a masterful job of putting all the bits and pieces, ideas and concepts, together in a fitting tribute that would make his friend and mentor proud. I can't stop listening to it, I want more!
So Much More than just GREAT MUSIC ! - Where do I start? I could go on and on writing in detail for hours about Robert and Keith's creation. In an attempt to keep it brief enough to be readable, I'll just say - Incredible composition, production and musicianship by Robert in his playing of all the instruments. He captured Keith's sounds, spirit and essence. Such intelligent and thoughtful lyrics. And...the liner notes bring tears every time I read them. Along with everything else, Robert has an outstanding command of the written word. Finally, the photos, which are beautiful and also summon the emotions make this a complete package. I was so looking forward to this creation and it exceeded my expectations by light years.
Wow! Just wow... - Robert Berry has created an excellent follow up to the "3" masterpiece. 3.2 is a well crafted album. I'm very impressed with Berry's achievement, using bits and pieces from Emerson and a lot of talent, he has created some worthy songs... Keith would be proud! Great instrumentation, arrangements, production, mixes... it's a great album! Thank you, Robert Berry... for putting in energy, skill, thought & time it took to fulfill this dream of yours... you see, it was our dream too and now we get to hear it! And Robert, I agree with Keith... lose the beard, dude!
---
Congratulations Robert Berry! I know it's been quite a journey but your perseverance and talent did it. He's smiling wide upon you…..
I have heard the entirety of 'The Rules Have Changed,' the 30-years-in-the-making follow-up to 3 (Emerson, Berry, Palmer)'s '3 to the Power of 3.' It is absolutely superb. It's an expertly-executed and performed album that takes the spirit of the first 3 release and propels it into edgier and more adventurous territory, while retaining the melodic qualities of its predecessor. ....The only thing to do is listen to the results for yourself.
Based on the sample track "Somebody's Watching," which absolutely captures the sound of the original band at their most daring and delightful, I'm definitely looking forward to The Rules Have Changed, and I wish Berry's 3.2 project all the success in the world.